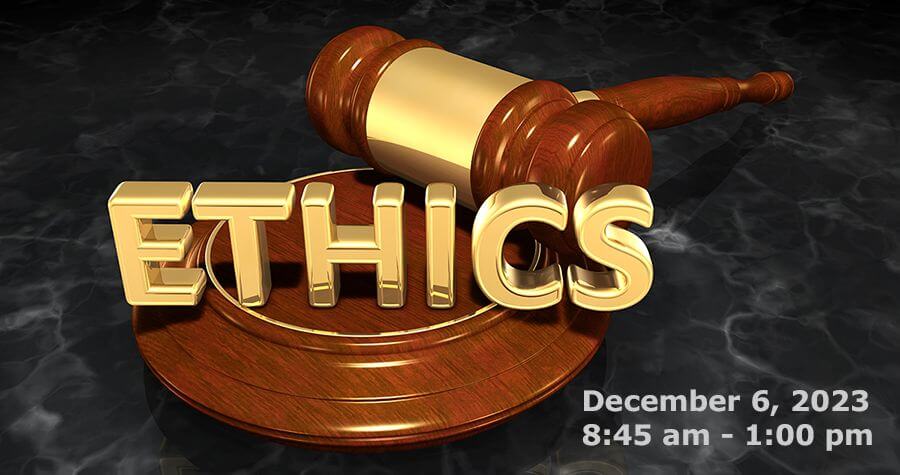 2023 Legal Ethics Workshop
December 6
8:45 am - 1 pm
In-Person and Virtual options
Water lawyers, join the Colorado Water Congress for our annual Legal Ethics Workshop! You will learn about the Rules of Professional Conduct and recent CBA Ethics Opinions affecting water court practice, recent changes to the rules governing lawyer discipline and disability, and ethical considerations regarding equity, diversity and inclusion.
2024 Annual Convention and Membership Meeting
January 31 - February 2, 2024
In-Person and Virtual options
The Colorado Water Congress Annual Convention is a premier event that brings together water professionals, policymakers, and stakeholders from across the state of Colorado and beyond.
The 2024 program will focus on risk, resilience, and growth. Our provoking keynote speaker, Erica Gies, will set the stage by discussing her book, Water Always Wins: Thriving in an Age of Drought and Deluge.
During the convention, attendees can expect a series of exciting and informative presentations and panel discussions on topics that will provide valuable insights into the challenges and opportunities facing Colorado's water community.
Here is what you can expect for 2024:
Expert presentations on topics that may include water resource planning, legislative updates, land and water use planning, wildfire risk, beverage industry challenges, western water priorities, and more
Networking with water industry professionals
POND activities
Opportunities to earn CLE credits
Shared Stewardship: Watershed and Forest Health
Water Quality, Stream Morphology and Flood Planning
Training on SB270: Projects to Restore Nature Stream Systems
Higher Education: Succession Planning and Building for Capacity
Updated October 30, 2023
You can find employment opportunities from our members in our job bank.
We are updating our job bank and you can find openings HERE until the job bank officially launches.
If you have a position to post, please email AnnaLee Taylor, Member Services Manager.
The Colorado Water Congress is excited to announce the creation of the CWC Career Accelerator Award, a one-year program intended to promote equity, representation, and diversity in the water sector. The award provides funding for awardee attendance at CWC's two main annual events, as well as mentorship opportunities within the CWC community. Applications for 2024 are due November 13, 2023. Find more information and apply HERE.
The Colorado Water Congress is a unifying membership association of Colorado's water community established to provide opportunities for Colorado water professionals to use, improve and enhance their knowledge, talents, skills, and energies to discuss and address the many and varied challenges associated with the best management of the State's water resources.
Interested in becoming a member?
Colorado Water Congress is the
of Colorado's Water Community
Through member forums and committees, the Colorado Water Congress provides strong leadership and thoughtful action to serve Colorado's needs to manage, protect, conserve, and develop our most valuable natural resource. We host year-round events ranging in size from the state's preeminent water industry convention to more intimate local events. All our events engender collaboration, networking, and professional development.
The Colorado Water Congress serves as the leading voice of our state's water community, shaping beneficial regulations and legislation. As a membership and advocacy organization, we provide an open forum for members to share information, form positions, and provide leadership on key water resource issues for the state's water community. Directed by the work of our Committees, the Colorado Water Congress advocates on behalf of our members to state and national policy makers.